Musicologist Joep Christenhusz writes: 
'Bulsink (…) is a composer who deliberately walks several paths at once. With one leg he stands firmly in the modernist and (…) essentialist sound world, where the striving for the unheard is formed by elaborate structures and constructions. With another leg he emphatically steps beyond this legacy. Bulsink: "For me modernism is an essential starting point, a technical basis to build from. But I realize the modernistic discours has been elaborated so perfectly in the past fifty years that it has become necessary to follow new roads. I search for unexplored territory where – at junctions and cross roads – through hard work something new might grow." (Componisten van Babel – Veelstemmigheid in de gecomponeerde muziek van nu in Nederland. ArtEZ Press 2016)
Wilbert was born in 1983 in Doetinchem in the east of the Netherlands. He studied at the Conservatory of Amsterdam with Theo Loevendie, Daan Manneke and Wim Henderickx. Studied piano with Ton Hartsuiker and Gert-Jan Vermeulen and electronics with Kees Tazelaar, Jos Zwanenburg and Jorrit Tamminga. Played synthesizer and hammond organ in bands as PumpOrgan, fSTARand and Rosa Ensemble. Is a member of Splendor Amsterdam and composers collective Monoták.
Wilbert received commissions from: Nieuw Ensemble, ASKO|Schönberg, Netherlands Symphony Orchestra, Dutch Philharmonic Orchestra, CIRCA (La Chartreuse Avignon), November Music, Holland Festival, Gaudeamus Music Week, Nederlands Blazers Ensemble, Het Orgelpark, Rosa Ensemble, orkest de ereprijs, De IJsalon, Delft Chamber Music Festival, Egyptian-European Society for Contemporary Music, Ensemble Caméleon, Looptail, Trio Tritone, NTR, NPS, Dutch Classical Radio (Radio 4), Laurens de Boer, Marcel Worms, Theater Utrecht.
Worked together with conductors as: Bas Wiegers, Ed Spanjaard, Lucas Vis, Richard Dufallo and David Porcelijn. 
Wilbert teaches composition at the ArtEZ Conservatory in Zwolle.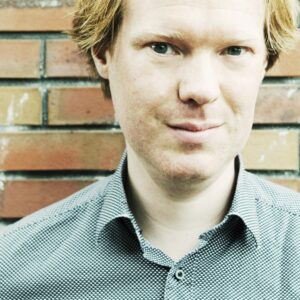 Wilbert is a professor of composition at the ArtEZ Conservatory in Zwolle. He believes students should learn to compose what they believe in, rooted in craftmanship and knowledge of both history and what is happening in the world today in music ánd society.
Wilbert teaches with a main focus on acoustic music while using the powers and tools of electronic music and other arts in all possible ways to create music which has a need to be added to today's world.
The composition curriculum at the Conservatory in Zwolle gives students the opportunity to gain a lot of practical experience as a composer, both with ensembles formed by students from the conservatory as well as with professional ensembles and musicians outside of the conservatory. The curriculum offers a solid theoretical basis in notation, counterpoint, music analysis and historical and contemporary compositional techniques.
Collaborations with other disciplines (film, theatre, dance, etc.) are a main focus as ArtEZ is a internationally reknown interdisciplinary art school with different departments in all disciplines.
For more information or a proof lesson, contact the ArtEZ Conservatory in Zwolle or send an email to: w.bulsink@ArtEZ.nl